Widely used in adhesive industry: solid epoxy adhesive, single component epoxy resin adhesives such as auto glue, glue glue (electromagnetic, electronic adhesive, bonding glue); composite carbon fiber pre feeding: such as: wind turbine impeller, propeller, fishing rod, golf clubs, tennis bar and sports equipment; powder the paint industry: high-grade pure epoxy, epoxy / polyester powder, powder, anti-corrosion, wrinkles and fine art type powder like grit powder, casting material for key raw materials; manufacturing epoxy laminates, wet heat curable inks, carbon fiber composite material.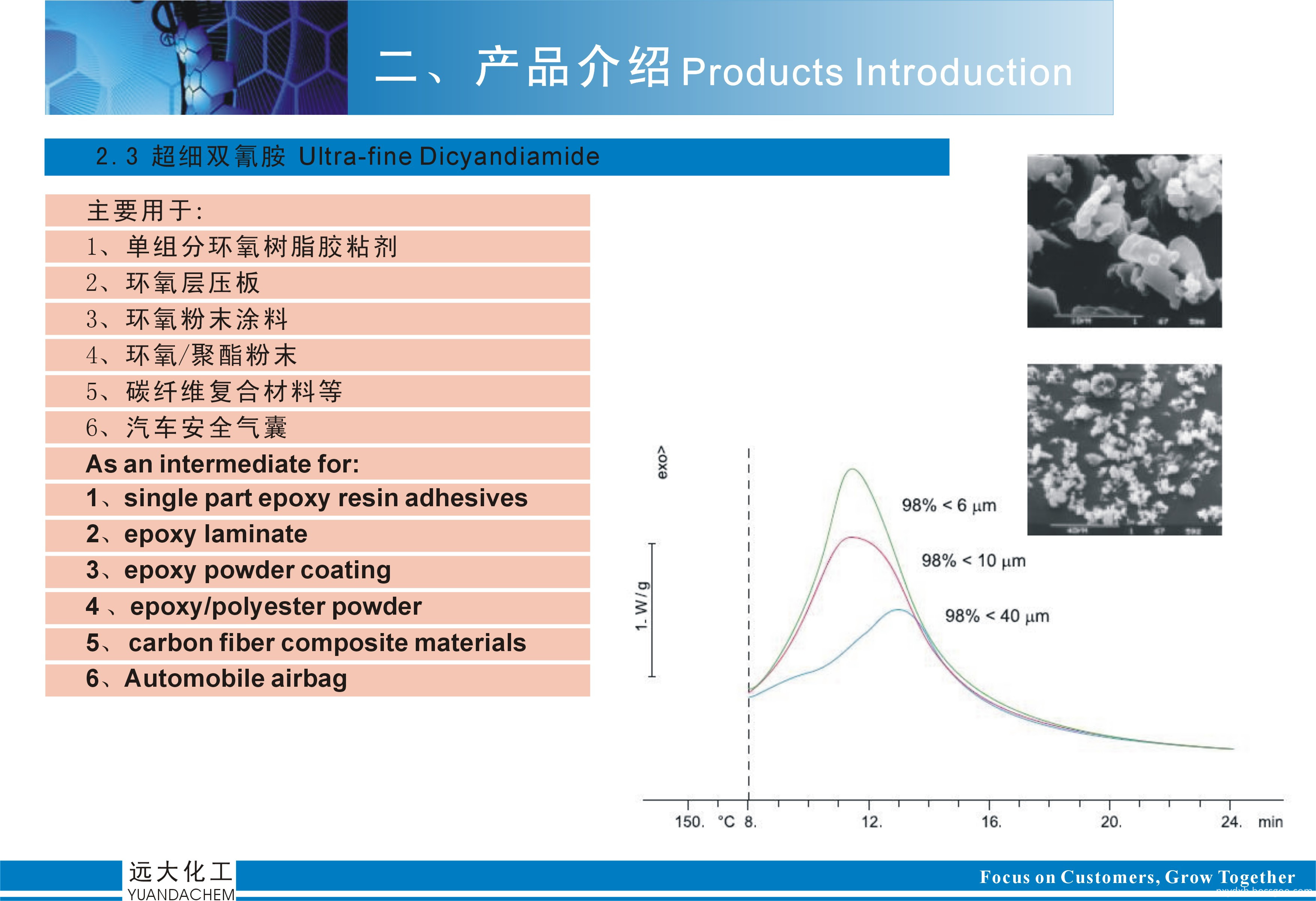 Used as a dye fixing agent
Dicyandiamide resin obtained by the reaction of dicyandiamide and formaldehyde.It can be used as a dye fixing agent.
As a fine chemical intermediate
Used in pharmaceuticals for the preparation of guanidine nitrate, sulfonamides, etc. It is also used to make thiourea, cellulose nitrate stabilizers, rubber vulcanization accelerators, steel surface hardened agents, artificial leather fillers, adhesives, etc.
Our company is engaged in the production of dicyandiamide for many years, with professional production equipment and experience. The main products are industrial grade dicyandiamide, electronic grade dicyandiamide and superfine dicyandiamide.Welcome your visit and cooperation.